Beaches
NISAKIA SIVOTA
The reference point of the area is the Islands of Sivota. Specifically, Agios Nikolaos, Mavro Oros, Hoironisi, Mikro Mourtemeno and Megalo Mourtemeno create an impressive Polynesia, which enchants the visitors of the area.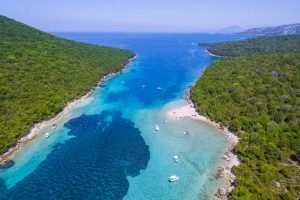 DIAPORI
Diapori beach is a small beach in the area of ​​Sivota. This is a beach with wonderful and crystal clear waters. Access to it is exclusively by boat, because it is located in the passage between the 2 islands of Sivota.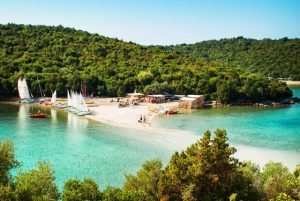 BELLA VRAKA
All tourists visiting Sivota are worth visiting Bella Vraka beach. It is located on the island of Mourtemeno. You can access it by boat or on foot, crossing the sea, where the water level is very low.
MEGA AMMOS
Mega Ammos beach is located just a few kilometers outside the village of Sivota. It is an organized beach with cool waters and pebbles along it. There you will be able to enjoy your coffee as well as dine in the restaurants that exist.
MIKRI AMMOS
Mikri Ammos is located right after Mega Ammos beach. It is also an organized beach, with a beach bar capable of offering you the entertainment you desire. The beach is covered with small pebbles and sand.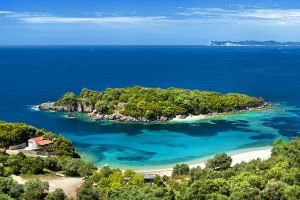 AGIA PARASKEVI
Agia Paraskevi beach is a picturesque and beautiful beach of the area endowed with sand, pebbles and clear crystal clear waters. At the beginning of the beach there is the small church of Agia Paraskevi. It is the ideal choice for those seeking relaxation, enjoying the view from the green island just opposite.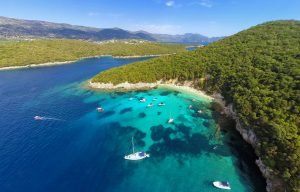 PISINA
One of the most famous beaches in the area is the Swimming Pool. It is located in the area of ​​Sivota, on a small island. Access is by boat only. Its visitors are enchanted by its idyllic landscape and turquoise waters.
MEGA DRAGI
After Mikri Ammos is the beach Mega Drafi. This is a slightly organized beach, with small pebbles and wonderful cool waters. It offers its guests relaxation and tranquility of nature.